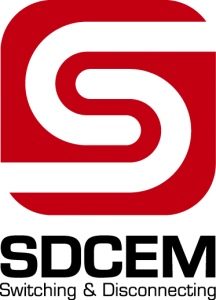 SDCEM is a french historical brand, recognised worldwide for its performance and high value.
Since 1947, SDCEM has developed a recognized expertise in the design and manufacture of switching and disconnecting solutions, in France, near to Grenoble.
SDCEM offers the widest range of solutions for Medium Voltage (MV), High Voltage (HV) and Extra High Voltage (EHV) disconnectors and switches and provides the best -onsite services to meet end-users' needs.
With a strong focus on excellence, we aim to be the partner of choice for all stakeholders in our three core businesses : Railway Electrification, Transmission & Distribution and Power Generation. . Our challenge is to design and manufacture switchgear solutions for tomorrow that offer more safety, more reliability, more flexibility, a longer product life cycle (up to 50 years) and lower operating and maintenance costs.
INNOVATION, QUALITY and PROXIMITY are the core values of SDCEM.