Double-Track High-Speed Railway Line Tithorea-Domokos

RAILWAY ELECTRIFICATION PROJECT
The double-Track High-Speed Railway Line Tithorea- Domokos is a 106 km long line located in central Greece aiming to replace the mountainous section of the existing single-track line of 122 km.
The new alignment is designed for train speeds of 160- 200 km/h and is expected to reduce travel time between Athens and Thessaloniki line down to 3.5 hours.
The project is expected to be completed in 2018. It is the final phase of the global project to modernize the entire Athens–Thessaloniki axis with modern signaling, tele-commanding, telecommunication and electrification systems.
Technical characteristics
SDCEM provided SIEMENS AG (Germany & Greece) load break switches designed to be installed in substations alongside the double rail line in 2017. SDCEM's scope of supply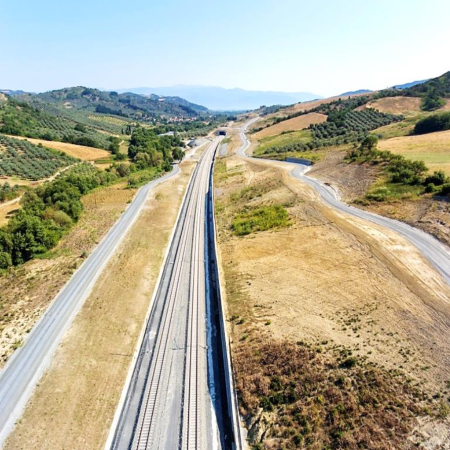 Disconnectors :

73 Load Breakerx IT25N 27,5 KV, 2000A (Outdoor vaccum breaking switch)
Operating Mechanisms :
73 Electrical Universal Smart Drives MR164E